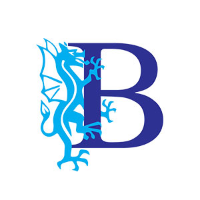 In Bailbrook House you need to be able to do two things: try your best at all endeavours and laugh a great deal. If you can do these two things I can assure you that you will go far in life.
I am Mr Richards and I am Head of Bailbrook House. I can honestly say that the House System is the most exciting aspect of the Academy I have been involved in. It brings competition, it brings pride, it brings a sense of belonging that every student deserves to experience at a great academy like ours. Bailbrook have a strong tradition of achievement within the House system and day in and day out are the best house in terms of attendance, achievement points and progress.
We aspire to make Bailbrook House the best House in the academy because of our tutor team, our House captains and all the students we have wearing a blue tie. We will continue to lead the way in terms of progress, achievement, attendance and outcomes. Our House strives to be the most polite, engaging, funny, happy, sporty, dramatic, artistic and musical House that there ever could be!
I look forward to working with all students in our House and their families in the coming years. When you see anyone in a blue tie around the academy please say 'hello', help and support each other and of course, most importantly, smile.