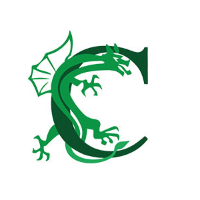 Welcome to Chelston house.
Our house motto is; 'Fail today, Succeed tomorrow!'
As a Chelston house member we strive to be the best version of ourselves. Whether we fail or succeed we learn from what we have done and grow. As part of Chelston giving 100% is the norm and nothing less is expected. We accept the challenges that we face however big or small and give our all.
Our colour is green which symbolises growth. As a house member, students will be encouraged to be aspirational and fulfil their true potential, whilst accepting themselves as individuals. We encourage that every student takes up the exciting opportunities that Huish Episcopi Academy can bring and fully embrace school life.
Since the House system was introduced in 2018 we have won many of the house competitions. What has been most impressive is the large number of Chelston students that have taken up the challenge of representing the house. Be that in Art, Music, Huish has Talent, Sport or Writing. Chelston students has come forward and represented in all. I am proud to be a part of Chelston house and all the student and staff in it. We are a great team that work hard, looks out for each other and grow together.
We look forward to the future and welcoming all new students to Chelston house.