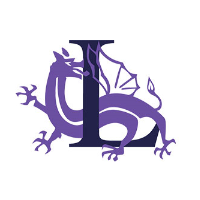 Welcome to Lambrook House.
Our House Motto is 'we are family.'
As Lambrook's Head of House, I want every member of the House to feel part of this family. I know that younger Lambrook students can rely on older ones to look out for them as they travel to school and as they move around the Academy. Members of Lambrook are expected to present themselves with pride – through their actions, their words and their uniform. Lambrook students not only take pride in their own achievements but enjoy the chance to celebrate the success of other 'family' members.
Since the House System was first introduced, Lambrook has had a proud record. Lambrook was the House that won the inaugural competition – winning both the Sports Day and Swimming Gala in order to achieve this. Within the competitive sporting environment of Huish Academy, this was a fantastic achievement. I am prouder still of our determination to enter every competition. We have won Art and Sporting events but I am proud of every Lambrook entrant – those who have written poems, sung songs in the talent contest or baked cakes competitively or for charity. In Lambrook, we believe that the taking part really is just as important as the winning.
As a Lambrook student, we want you to get involved – having fun as you participate. If you don't feel there is a club or competition that suits your particular talents, then let us know – we will arrange one!
The Lambrook tutor team are committed to working with parents and carers to bring out the best in your children. We would love to hear about and celebrate any Lambrookian achievements out of school. If you have any other feedback or suggestions I would always welcome this, do not hesitate to get in touch.
I very much look forward to working with you and your child throughout their Huish Academy journey.
Best wishes
Elizabeth Robinson