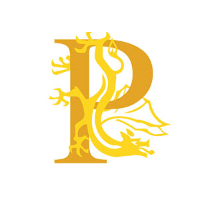 Welcome to Pennard House; the house that prides itself on Honesty, Integrity, and Respect. It is an exciting time to be a Huish Episcopi Academy student as the school enters the next phase of a House system that thrives on competition, leadership and challenge for the students.
I work alongside an energetic and supportive team of tutors and the House Captains and prefects to bring opportunities for participation and competition to the Pennard House. We are continuously striving to develop an identity that makes Pennard House stand out from the crowd, leading to Team Yellow flying high. This year, the second of the house system, has seen us rise up to second place at the time of lockdown, with a shot at the title in the Summer term!
The aim in Pennard House is to engage as many students as possible in representing the House and winning some valuable points to help us become victorious in the house competition. I am keen to involve students in leadership opportunities and different competitions, seeing how the students can help to contribute. Success is fantastic, but getting as many students involved as possible is even more rewarding.
In the first two years of the house competition, Pennard House has gone from strength to strength in terms of its motivation and successes. I have seen our students become increasingly confident and feeling able to put themselves forward to represent the house in a huge variety of ways. We have achieved in sporting and baking events and been consistent with some major successes in creative writing and poetry competitions. In essence though, I am most proud of the students for being so willing to participate and pull together for the simple reason that they are proud to be part of something.
My vision is that the hard-work and endeavour of Pennard students will be evident around the school, and that we create an atmosphere within Pennard that encourages all of our students and staff to be successful. As the great Mikel Arteta of Arsenal once said (Dec 2019), "energy is everything, in life, in sport." My vision is for Pennard to bring that energy to everything that we do in school.
I am excited to see what the third year of House Competition has in store for my amazing Pennard students!